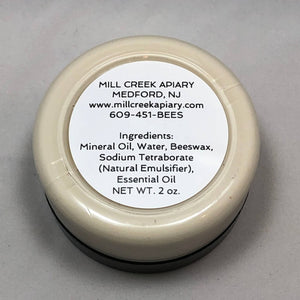 Love it!
Creamy, smooth and smells great!
Love this hand cream
I ordered the lemon scented hand cream. It is very lightly scented which is great for me. Very moisturizing! Give it a try, I think you will also like it. Plus, clean beauty.
The Best Hand Cream, hands down!
I am very chemically sensitive to artificial ingredients & perfumes. I am so happy I found this small business out front of a Whole Foods market about 7 years ago. This is literally the only hand cream that I am not allergic to. I have been a customer since and will as long as it's available. (Brian, if you ever stop you must send me the recipe.). If you need a good hand cream and are chemically sensitive this is a great hand cream. Also if you breakout from hand creams with Shea butter (like I do) this is also the hand cream for you. I can touch my face with this on my hands and not breakout. I absolutely love this stuff!
Lovely
Smells amazing! Keeps my skin soft and silky, and the lemon scent is at just the right strength.
---