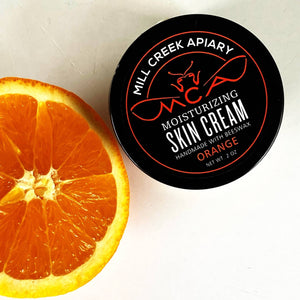 Yum
Honey is delish. Love the hand cream!
Creamy and smells good!
I have a rough patch of skin on my ankle and I am trying to restore it to the softness it once had. I have tried a number of different products. So far, this does seem to help. While it does absorb, it also seems to leave a bit of a barrier that I think has helped to keep moisture in. Only time will tell as I continue to use this as well as the lemon one I got. It does not have a nice citrus smell to it, though I honestly confused the orange with the lemon.
---