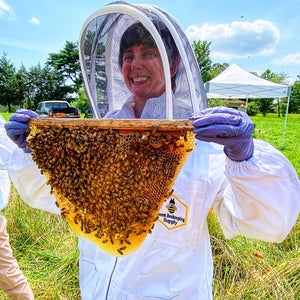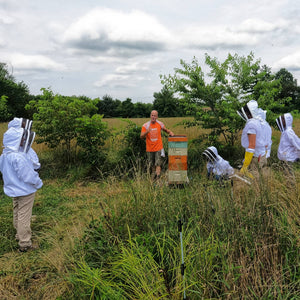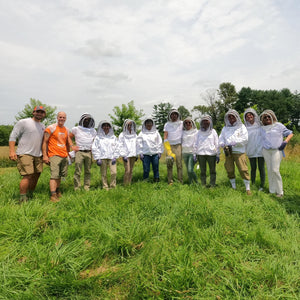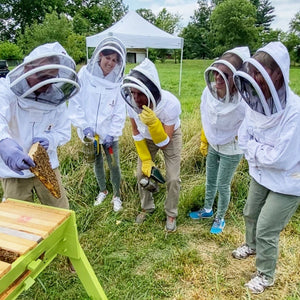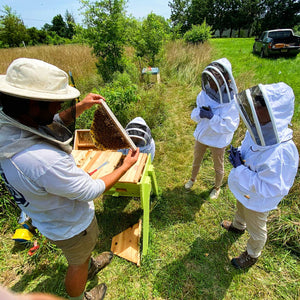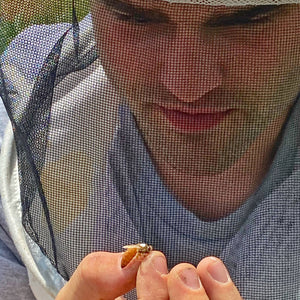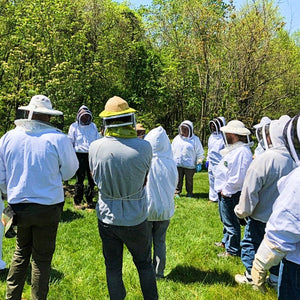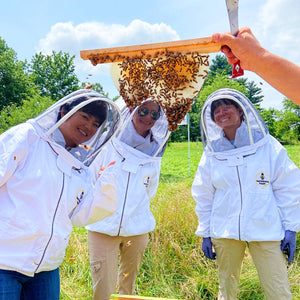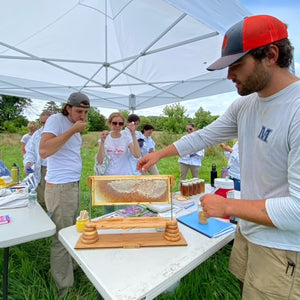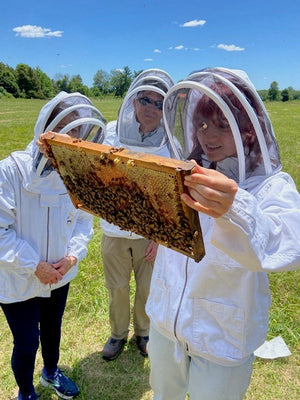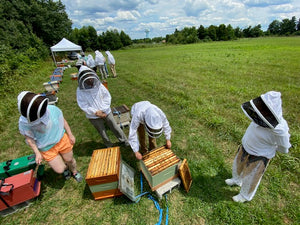 Birthday Gift for My Daughter
My neighbor took part in the Beehive Workshop and just loved it, so I thought the idea of attending a workshop that truly interests my daughtewr would be a wonderfully unique birthday gift. She was absolutely thrilled with the gift and is so excited to attend the workshop on July 18th. Thanks for offering such a wonderful experience!.
Hive Dive, amazing!
I was lucky enough to find the Mill Creek Apiary, and signed up for the "Hive Dive" with Jason and Pat. What a great experience this was, I highly recommend it! We spent the first hour learning about bees, in general, honey production, and beekeeping. In the second hour, we were split up into smaller groups and Pat took my group over to one of the beehives where he opened up each level of the hive and explained in detail how the hive was setup and why. We even got to pick up one of the medium boxes which was full of honey. Wow, heavy! We found the queen after searching many frames, so exciting! The bees were as gentle as can be; they never bothered with us, they were so busy doing what bees do. After watching so many YouTube videos of beekeeping I can honestly say, it was much better in person!
Best Beehive Workshop Experience
This place was awesome. The information brief was very informative and surprising. The bees were calm and allowed us to explore their homes and their Queen. We even saw bees hatching from their cell. It was great! After all that we got to feed the goats and the horses while the chickens ran around our feet. Total farm experience.
Love Mill Creek Apiary!
Just took a beekeeping workshop with these guys and they are terrific. They really know what they're talking about. It was very enjoyable and informative. And the honey they produce is scrumptious!
Informative visit to beehives and introduction to beekeeping
Great hands-on informative presentation. Loved it. Highly recommended.
---