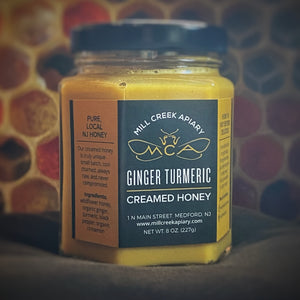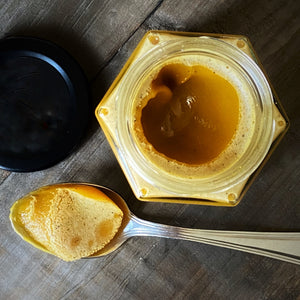 Such a good taste
I use this honey on bread, in my tea and just eat it by itself on a spoon!
Unique
Very unique. I have found many places that sell local honey but not creamed. I like the combo of Turmeric and Ginger
LOVE this honey!
I have chai with my breakfast every morning and I can't have it without the creamed honey with turmeric, ginger and black pepper. It is so delicious and makes all the difference in my tea. I found it last summer at the Moorestown farmer's market and I've been using it daily ever since.
Love the Ginger Tumeric creamed honey. I put it in my hot tea & sometimes mix it in yogurt. It will definitely be a staple in our house!
Yum
I put this honey in my tea but I also love spoonfulls. So delicious
---