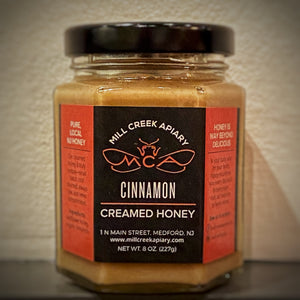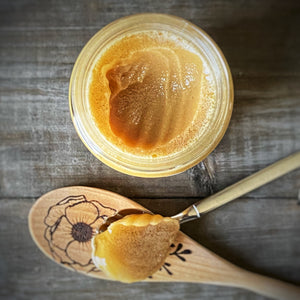 Creamed Honey with Cinnamon
I'm enjoying the creamed honey with cinnamon! I use it on my toast almost every morning and it's so easy to spread.
It's delicious!
Yummy Creamed Honey
My husband is the honey lover. When I tasted the little jars that our daughter brought at Christmas I was surprised at how much I liked them. The creamed honey is wonderful. It's an absolute treat!
Delicious
I had never tried creamed honey before, but I thought let me give it a shot. So glad I did! It is delicious. Love it on my toast!
Christmas gifts
My husband bought the cinnamon honey at one of the shows you were at and really liked it. So I bought him some for Christmas and I also bought our adult daughter the cranberry honey. I'm asking looking forward to trying both kinds
Diane Fisher
The absolute BEST
Hands down the best honey you will ever have! They got me with the creamed ginger turmeric and I was hooked! I had really good intentions of giving a bunch away as gifts but they somehow ended up in my belly. Great in tea, on glazed carrots and quite honestly just on a spoon!! You will never regret getting a jar- or 10.
---