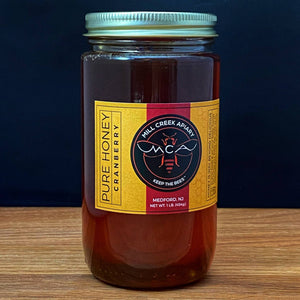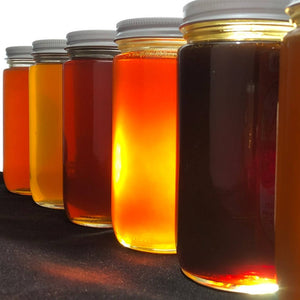 Great place! Great taste!
Bought some Cranberry honey along with some Pine Barrens. Cranberry is my favorite and everything else is a very close second. Mill Creek Apiary is a good place to visit. Jason is a great guy and if you are thinking about becoming a beekeeper he is always willing to answer any questions you might have. We are very glad to have met him. Ordering online is easy and delivery is quick. All in all a great place to visit if you can.
Unique honeys, excellent service
Discovered Mill Creek honeys at a community fair in Asbury Park in 2021 and have ordered their Cranberry and Pine Barrens honeys a few times since then. The cranberry has a little tartness to go with the sweetness, and the Pine Barrens honey flavor is among the best I've tasted. Online ordering is easy, and the delivery is prompt and well packaged.
Delicious
I thought I would try the honey and give a boost to the local business. I was pleasantly surprised by the quality of the honey. Very good, not too sweet, just right. Delicious on bread or mixed into my yogurt. I've been back several times.
Love the cranberry flavor.
Delicious
Really enjoy this honey. However, I really don't detect a big taste difference from other similar honeys. But I do love your ginger tumeric creamed honey. It is the best