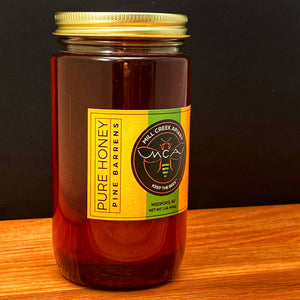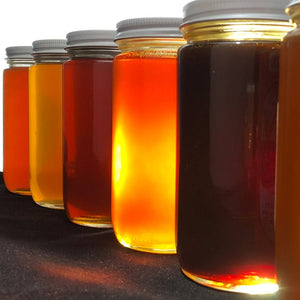 Pine Barrens Honey
I tried a sample of the pine barrens honey while visiting the store about a month ago and I really loved the lightness and flavor and purchased a bottle at that time.
I got a few different jars as I wasn't sure which I would like and ended up loving them all. I recently switched from coffee to tea, thanks to this honey I am actually enjoying my mornings again!
Pine Barrens Honey
This honey tastes great. Jason at Mill Creek Apiary is a super guy. I'll be buying my honey from them until I get my own bees.
Unique sweet taste
Pine Barrens honey is unlike any other I've tasted. It's sweeter and tastier than clover honey and has a flavor that's different from wildflower or orange blossom honeys. Definitely worth trying if you've never tasted it-you won't be disappointed!